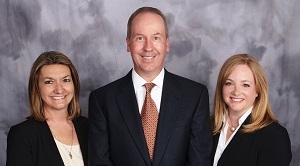 We are Octagon Wealth Management, and our focus is helping our clients envision their future and accumulate, preserve, and transfer their wealth. Our team believes in comprehensive wealth management and works closely with clients and their trusted advisors to ensure all aspects of their financial situation are considered and addressed. Working as an independent advisor allows us the freedom to choose the products and services that are right for each client without any restrictions or incentives.
Much like the octagon, there's more than one side to our firm. We provide our clients with comprehensive wealth management to meet every aspect of their financial lives summarized as these 8 services:
Financial Planning *
Investment Advisory Services *
Retirement Income Planning *
Capital Preservation
Insurance (Life, Disability, & Long-Term Care)
Estate Planning
Charitable Giving
Business Succession Planning

We're always ready and available to guide and support our clients throughout their lives and through life's transitions managing your investments and advising you on your financial affairs as a trusted partner.